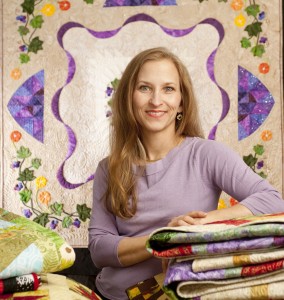 Thank you for visiting Mainely Quilts of Love, longarm quilting!    
My studio is located just outside Portland in Gorham, Maine.   I provide creative and quality machine quilting at an affordable price. I can quilt anything you bring me from your every day bed quilts to your most treasured heirloom show quality quilts.  They are all important to you, and I promise to treat them just that way.
I routinely accept online/mail orders, as well as local clientele.   
Contact me directly for more assistance:
Margaret Solomon Gunn   Margaret@MainelyQuiltsofLove.com   (207)838-4333